How to Clean Your Area Rug the Right Way
Since our stylish area rugs serve such valuable roles in both our home décor scheme and protection for our floors, it's incredibly important to show them proper love and care! After all, it takes a lot to fend off dirt, moisture, and foot traffic regularly, as well as the occasional spill or pet accident. Regular area rug cleaning will help keep your pieces looking fabulous while keeping any visible stains or noticeable odors from forming. In addition to taking special consideration for the unique construction of each rug in your home, as well as referring to your rug manufacturer's recommendations, here are a few helpful tips on how to clean your area rug the right way.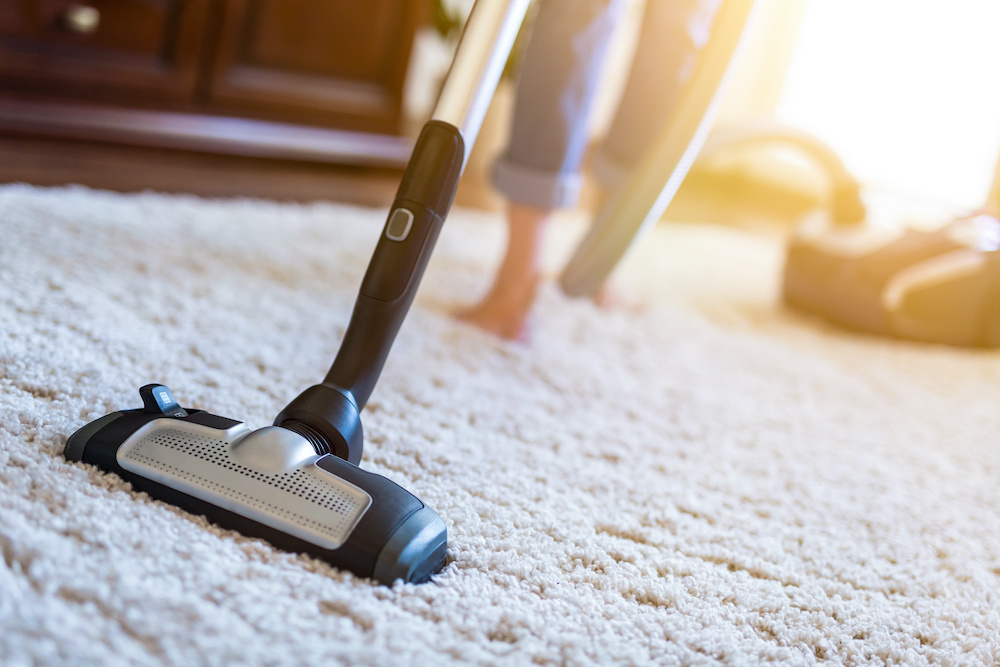 Preventative Protection
If you live in an area that has frequent rain and moisture, it's wise to have both household residents and guests remove footwear by the door on a designated mat or rack to prevent footprints, scuffs, and debris from reaching your rugs. Also, we certainly recommend arming all outdoor entrances with indoor-outdoor rugs or welcome mats so that everyone can wipe their footwear before entering the home and remove as many elements as possible!
Removing Dirt & Dust
No matter what type of rugs you have, it's imperative to remove loose dirt and dust regularly as both a cleaning and precautionary step. Removing particles from the surface of your rugs will prevent abrasion, damage to the finish, and restore a bright appearance. Regular vacuuming once a week is ideal and be sure to take special care when vacuuming around the edges, especially if your rug features fringes. Avoid using a vacuum cleaner with a beater bar to prevent scratches on delicate rug fibers and check your rug manufacturer's recommendations for specific vacuum models or before investing in a robot vacuum cleaner. If your rug does not allow for vacuuming, simply take your rugs outdoors and shake loose any dirt and dust!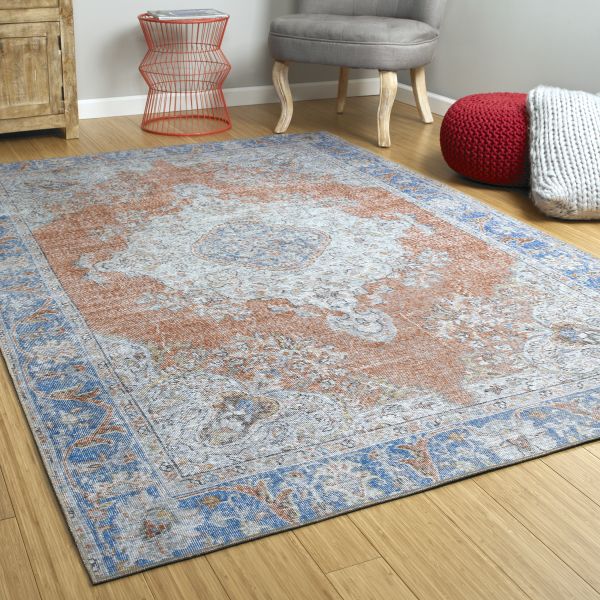 Spot Cleaning
Unfortunately, a spilled drink or knocked-over plate is bound to happen in the average household. However, there's no need to panic if you are following the proper technique for spot treatment.
Clean spills immediately after they happen to prevent permanent stains from forming. Never scrub a spill or stain to avoid grinding the stain deeper into the rug. Blot a soft cloth with warm water in the direction of the rug fibers where the stain is. If you need to use a cleaner, always consult your rug manufacturer's maintenance recommendations to make sure any cleaner won't harm the color or fibers in your rug.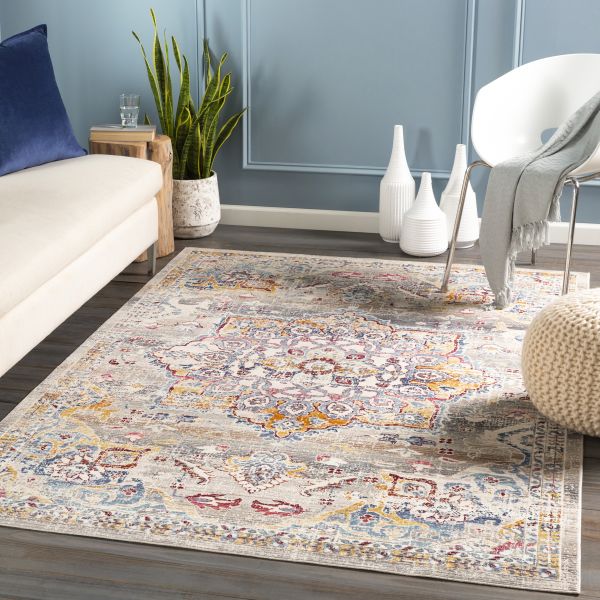 Professional Cleaning
Since many dazzling rugs are also a significant investment, it's recommended to have them professionally cleaned on a regular annual or bi-annual cleaning schedule. Professional cleaning following your rug manufacturer recommendations is absolutely advised if your care routine does not remove any visible stains, if you notice an odor that could be coming from your rug, if your family suffers from allergies outside of spring season, or if you feel your rug is not shining as it should!
It's also wise to rotate your area rugs periodically in order to even out the amount of foot traffic each rug will experience. With routine area rug cleaning and maintenance, your gorgeous styles will continue to dazzle even within an active home with kids, pets, and frequent hosting!